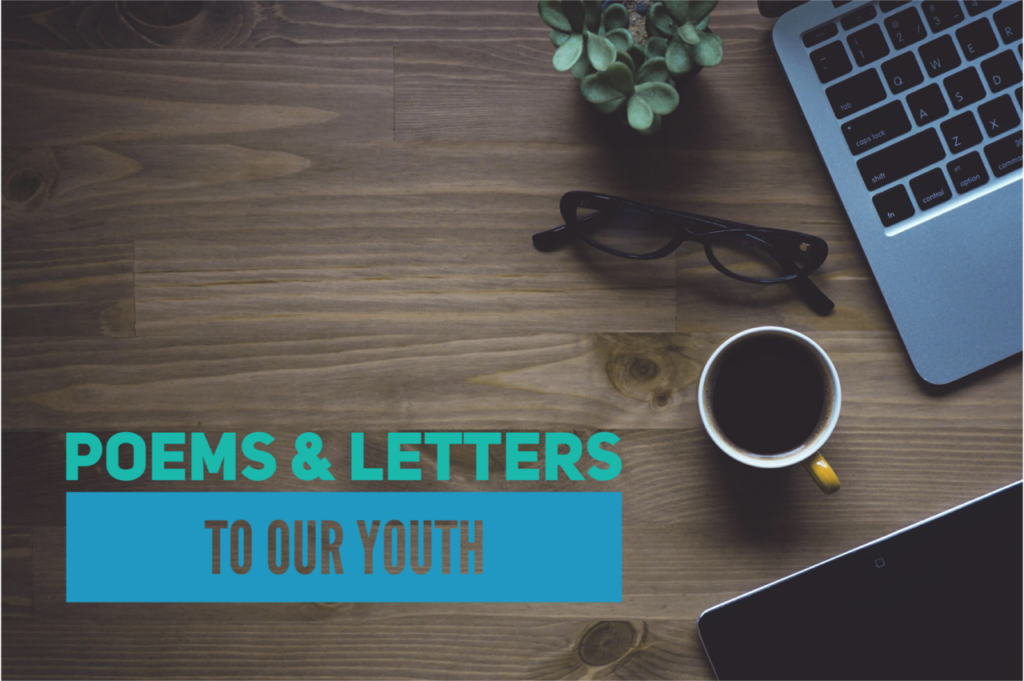 I am so excited to introduce a new project that I've been praying about and working on. The Lord has been doing a lot of out of the box things in my life as of lately, and this is just another assignment that He has placed on my heart.
I would love to keep this simple and jump right in…..
This project was placed in my spirit about a year ago, around this time last year. I began writing various poems & letters and putting them together for a date and time that was still yet unknown. Each piece was written to bring to light emotions, ideas and advice that "We" as adults would want to tell our younger selves.
Thus, the title to this ongoing series, "Poems & Letters To Our Youth"
If we were given the opportunity to speak to ourselves in our past, what would we say?
If we could turn back the hands of time and speak to the things that happened to us, how would we address it?
These writings are to collectively address our past, present, and future.  Not to attempt to ignore and refuse the present but to salute what has been and what could possibly be. The children and the youth of this day in age are going through a lot and if "We" can speak to those tender areas that plague their present by exposing what we have experienced in our lifetime, then they will benefit from our lessons learned and each one will help them face their own individual journeys.
This is just a way to begin "Uniting The Generations"
Below you will find the title of each piece along with a brief explanation of what it's about.
The link to each Poem & Letter is attached
Dear Friend  Read More
How often do we lose sight of who God's called us to be? We get weighed down by all the hustle and bustle of life that we never take the time to account for how we actually may be feeling. A discerning friend will see beyond the exterior and see straight into your heart. They will remind you to value yourself, even as God loves and values you.
Peace  Read More
All too often when the day is done, there can be a feeling of restlessness that is hard to ignore. The bible says 'Be anxious for nothing" but yet we can find ourselves up at all hours of the night not enjoying the peace that only God can give. That same peace should ultimately be pursued and possessed.
Round 2  Read More
Every battle we face against the enemy brings a scar, each one reminds us of the wounds accumulated from all the years of fighting the good fight of faith. We can either choose to let him run rampant in our lives or take a stand and face him, face to face.
Sound The Alarm  Read More
Any single man or woman, no matter the age can relate to being in a toxic relationship. Some even allow things to get so bad that they continue forth and marry someone they had no business marrying. Realizing what's what, is a difficult thing to do but it's necessary to reestablish order. To regain a center that never should've been compromised.
A Wound So Deep  Read More
The difficulties of life can bruise you so deeply that you can't realize the trauma even if it has shown outwardly. To choose to hide it is an option but the truth of that pain is always revealed one way or another.
Honesty  Read More
There will always be a voice within you that will keep you focused and on track. It will direct you and expose anything that is not true to form. Like a bell that rings, it sets off an alarm that is quite but needs to be heard.