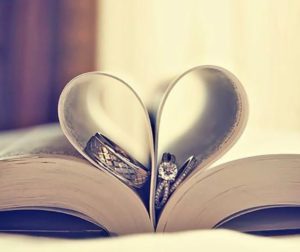 It always amazes me when I hear couples/singles say they are ready for marriage. I sometimes sit back at weddings, while holding my husband's hand, praying and hoping that the couple who has chosen to wed will have the strength to pursue after the type of marriage that falls in line with the word of God. That, along their journey, they will discover what works for them and that they won't fall under the pressure of what the world says they should/shouldn't do in their marriage.
Everyone is different….. some things that you see as a necessity and/or deal breaker in your relationship may not be the same qualities that others search for in their relationship but as long as your relationship is Christ-centered you will find your footing.
In marriage you learn how to honor one another, cover each other, talk things through, forgive, sacrifice, tend to each other's needs, uplift one another, comfort, provide, protect and build a place that is a safe haven for you and your spouse to be vulnerable…..
As a single, you may cross paths with many possible mates but learn how to recognize the right one ( If you know it's not right stop trying to force it because your feelings can deceive you and place you in a position where you will have anger, frustration, and resentment…… All the things you didn't want but got because of your lack of patience. You want what you want, but don't be shocked when you get it )Try not to rush things but instead learn to wait well.
I understand this may be the last thing you'd want to hear but would you rather have a spouse that you can spend the rest of your life with in peace knowing that you're equally committed to making it the best marriage as possible or feeling like you've entered into a war zone and have no way out.
DON'T DO IT!! Lol Please I beg of you lol
For your own sanity and others… WAIT!!
You don't want to end up with less than God's best for you.
There's so much to learn, so take the time to prepare.
•Learn to die to yourself now
•Learn to pray for yourself & your future spouse now
•Learn how to be compassionate now
•Learn to cook, clean, take care of yourself mentally, physically & emotionally now so no one has to spend half their life trying to help something that should've already been worked on & addressed.
No one's marriage is perfect, yet along this road, we face things that are hard to bear and it's always helpful to be joined to someone who understands you at your core. I want to encourage couples/ singles to go after the best that God has for you. Choose wisely.  Understand that marriage is work & it's better to be with someone who is willing to work just as hard as you are in your relationship….. than to be joined to someone who is dead weight (not your match)
Form good habits early on and you'll see the benefit of it in your future marriage.
Please follow and like us: